Summer Overview
The NYJA® Summer Jazz Intensives are NYC's most popular summer jazz programs for jazz musicians, including both teens and adults. These unique summer jazz music camps emphasize practical playing experience through a variety of classes, clinics, and performance activities for today's jazz musician. The 2023 NYJA® Summer Jazz Intensives include a completely immersive jazz experience, tailored both to online learners and those wishing to gather for in-person experiences. Each week features new curricular material, giving musicians the flexibility to attend as many weeks as they choose. All participants will be placed in classes that stress a combination of reading music, improvising and collaborative music-making. Participants will leave the program with a significantly greater understanding of harmony, melody, and jazz styles. If you would like to apply for summer 2023, we are currently accepting applications. Please read through the entire NYJA® Summer Jazz Intensives page below to learn all about our exciting summer programs, with both in-person and online options!
Apply for the NYJA® Summer Jazz Intensives

Watch the Videos
When are the NYJA® Summer Jazz Intensives?
The NYJA® Summer Jazz Intensives are scheduled to be held from July-August (Mon-Fri, 11am-5pm, NYC time zone). Participants may choose to attend one or more weeks. Weeks will be selected from the following dates. Submit an application soon and help secure the weeks that align with your own schedule.
Where are the in-person components of the NYJA® Summer Jazz Intensives (in NYC)?
Classes are held in-person at NYJA® Manhattan, at 15 W. 39 St., New York, NY 10018 (between 5th and 6th Aves.). NYJA® is also offering Summer 2023 online programming for those interested. Submit an application and let us know your preferences for online vs. in-person options.
Who teaches at the NYJA® Summer Jazz Intensives?
NYJA® Summer Jazz Intensives faculty is selected from the main NYJA® faculty roster and features many of the finest jazz musicians and educators in New York City, including Tom Dempsey, Michael Webster, Daniel Bennett, Javier Arau, David Engelhard, Peck Allmond, Tammy Scheffer, and Aubrey Johnson, among others.
Introducing NYJA® Winter, Spring, and Custom Jazz Intensives
Do you want to enroll in a NYJA® Jazz Intensive at a different time of year? New York Jazz Academy® is now offering NYJA® Winter Jazz Intensives, NYJA® Spring Jazz Intensives, and NYJA® Custom Jazz Intensives. Click here for complete information.
Can you walk me through a typical in-person day?
11:00am Jazz Theory and Harmony
12:00pm Improvisation and Jazz Styles
1:00pm Lessons/Lunch
2:00pm Masterclass/Concert
3:00pm Ensemble Rehearsals
5:00pm Regular Dismissal
5:00pm Optional Evenings Out
By Appointment – Regular Private Lessons and Tutorials (Included)
Can you walk me through a typical online-only day*?
The NYJA® Online Summer Jazz Intensives offer approximately 15 hours of instruction per student, typically spread over a 5-day period (Mon-Fri).
Tuition
Tuition for a single week starts at $520 for online programs and $1036 for in-person programs. Click here, or on the blue button at the bottom of this page, for tuition and registration details.
On a tight budget? Email us, and ask about our budget option, which reduces weekly tuition by removing the custom/daily private tutorial option.
Is this program for me?
NYJA® accepts students of varying levels, accepting only a few students on each instrument at each level. Feel free to apply for this program whether you are an advanced professional, an intermediate player, a beginner, a teen, or an adult. We track and place students in appropriate classes based first on appropriate level, then according to age.
What are the tech requirements?
NYJA® students enrolling in the online-only option will be asked to sign in via a combination of software interfaces, including Zoom, Google Meet, and Skype. Additional interfacing is through NYJA®'s proprietary online software via nyjazzacademy.com. NYJA® also uses SoundTrap and other online sites. We will send students specific details before their classes begin.
How do I apply?
Submit your online application here. Applicants will be notified via email of a decision within 5-10 business days. NYJA® offers rolling admissions, but we strongly recommend you apply early, as many placements have already started to fill.
When are applications due?
NYJA® offers rolling admissions. Submit your application as soon as possible, as space is quite limited.
What sets the program apart?
Not all summer programs are created equal. We want you to choose carefully, and we are here to help, as NYJA® may be just right for you. The NYJA® Summer Jazz Intensives offers an entirely comprehensive and fulfilling summer music experience, for both teens and adults. What helps set the program apart?:
Unparalleled intimacy. This is an absolute rarity among programs, and it is a cornerstone of NYJA® programming, with student-teacher ratios at 1:1 for select studies throughout your week.
Preparation for what lies ahead. We at NYJA® take great pride in preparing students for what lies ahead, whether you're a teen looking to prepare for high school or college auditions, or an adult looking to take your playing to the next level.
Transparent placement. NYJA® makes assessments and curates class placements according to level. Of utmost importance is that any instrumentalist or vocalist who studies with NYJA®, whether a youngster, teen, or adult, finds a place within our program that resonates deeply.
Community. NYJA® is the largest jazz school in NYC, and our online student body consists of 1,000+ students in 70+ countries. You'll find your people here (Read NYJA® musicians' stories and testimonials).
NYJA® sees results. Heavily-researched and curated theory and harmony classes see results, and students see measurable growth, even after only a week with NYJA® programs.
Better teaching. This cannot be overlooked. The care and research that is in place at NYJA® far exceeds most programs worldwide. NYJA® faculty and staff work daily, year-round, clocking thousands of hours of research, developing resonant methods of teaching students of different learning styles, with an emphasis on scaffolding within a hands-on, inquiry-based approach. In a world where summer jazz camps tend to be thrown together without actual curricular development at all, this distinction is of immense importance.
Beginners develop. New York Jazz Academy®'s research and development has led to great innovations that target and help beginner students in jazz. For anyone new to jazz or wary of finding the right spot for developing core fundamentals in jazz styles and improvisations, NYJA® may be just right.
Advancing musicians thrive. Thanks to the mentorship and mastery among NYJA® faculty, advancing musicians routinely find their place here, as they work toward going to the next level, whether in pursuit of professional development or simply with the goal of improving while having fun.
Dedicated curricula for vocalists and instrumentalists. While some goals overlap, vocalists attending NYJA® naturally also have some different needs than instrumentalists. Every effort is made to provide a singular experience for each musician here.
Nurturing and oversight. Teachers are trained and work on year-round professional development within NYJA®.
Diversity. NYJA® sees students from all over the U.S. and the world, of diverse backgrounds and ages. Teens find their community here, as do adults. In addition, the ratio of male to female at NYJA® has "broken the mold," sometimes seeing even more females than males in a world where jazz tends to be, to this day, an "old boys' club."
Year-round support and advising/mentoring that extends well beyond the week(s) that a student attends the NYJA® Summer Jazz Intensives program.
Partnerships and collaborations with prestigious university programs, including Ivy League schools (Columbia University, Amherst College), local schools (CUNY), and liberal arts schools across the US (Lawrence University and Oberlin College).
Sponsorships and endorsements from major US brands, including Yamaha, Sabian, Vic Firth, and RS Berkeley
Venue performances have included Carnegie Hall, Lincoln Center, Smoke Jazz Club, Club Bonafide, NYC Parks Department, and many others.
Cultural collaborations have included PBS Television, Smithsonian Institute, NYC Office of the Mayor, US Dept. of State, Save the Children, DreamYard, Experience Ayiti.
There's only one original. NYJA® was the first program in the U.S. to offer a "Jazz Intensive," and it remains the only program that offers a true "intensive." Other programs that use the term are confusing it with "summer jazz camp."
NYJA® is official. New York Jazz Academy® is also the only jazz school in all of New York City to be recognized and approved by the New York State Department of Education.
NYJA® is recognized. New York Jazz Academy® is the only music school in all of New York City to receive a full name trademark from the US Government Patent Office. This matters, as the trademark is earned in part by being the most recognized in the field.
NYJA® is celebrated. New York Jazz Academy® is the only jazz school in all of New York City to be featured on "NBC Nightly News," "Today in New York," in DownBeat Magazine, the New York Times, and much more.
Strong alumni network. NYJA® alumni have gone on to develop strong careers, attend prestigious schools (Berklee, NEC, SUNY Purchase, Indiana University, Columbia University, etc.) and win international prizes (American Idol finalists, The Voice finalists, The X-Factor finalists, Montreux Jazz Festival piano competition winner, Great American Piano Competition winner, International Trumpet Guild finalist, several DownBeat Magazine student must award winners, etc.).
Years of experience. While many schools scrambled to pivot to online teaching, New York Jazz Academy® had already been at the forefront of online jazz studies, with over 12 years experience as a world-wide leader in online music classes, via NYJA® Online.
Proprietary technology. Students benefit from our proprietary technology, giving each musician a rich experience via NYJA® Online, all of which helps seamlessly integrate materials, student/teacher interaction, assessment, and performance recording.
More fun! Relationships and friendships forged at NYJA® can last a lifetime, whether it be with fellow students or teachers and staff. The sense of camaraderie and support at NYJA® is inspiring and significant–in the classroom, on the bandstand, and at social events.
Need More Info?
For much more detailed information on the NYJA® Summer Jazz Intensives or the New York Jazz Academy® school year programs click on this post about "What to Expect at the NYJA® Summer Jazz Intensives". Also check out our media page for NYJA® Summer Jazz Intensives videos and photos.
Other Summer Options
Did you know that NYJA® offers evening and weekend ensembles and programs all summer? Click here for program options.
Intensives Details and Registration Info
Our Sponsors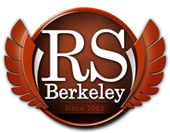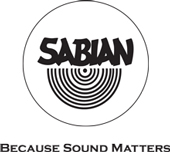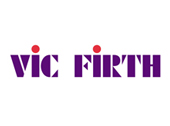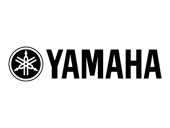 Seen Here!