New York Jazz Academy Summer Jazz Intensives are NYC's most popular summer jazz programs for jazz musicians, including both teens and adults. These unique summer music camps emphasize practical playing experience through a variety of classes, clinics, and performance activities for today's jazz musician. For the first time, this summer's intensives will include a completely immersive jazz experience that incorporates visits to major New York City jazz venues, including clubs, historical sites, and visits with influential players on the NYC jazz scene.
Each week features new curricular material, giving musicians the flexibility to attend as many weeks as they choose. All participants will be placed in performance ensembles that stress a combination of reading music, improvising and collaborative music-making. Participants will leave the program with a significantly greater understanding of harmony, melody, and jazz styles.
When and where are the Intensives?
The 2015 NYJA Summer Jazz Intensives will be held from July-August (M-F, 10:00am-4:00pm) on Manhattan's Upper West Side at 263 West 86th St. (at West End Ave.), New York, NY, 10024.* Participants may choose to attend one or more weeks.
[*Note: Week 8, August 17-21, will be held in Midtown Manhattan at 251 West 30th St. (at 8th Ave.), New York, NY, 10001].
Week 1: June 29-July 3
Week 2: July 6-10
Week 3: July 13-17
Week 4: July 20-24
Week 5: July 27-31
Week 6: August 3-7
Week 7: August 10-14
Week 8: August 17-21
Week 9: August 24-28
Summer Jazz Intensives faculty features many of the finest jazz musicians and educators in New York City, including Tom Dempsey, Dave Ambrosio, Pete Zimmer, Adam Birnbaum, Dan Kaufman, Michael Webster, David Engelhard, Alex Nguyen, Dan Blankinship, Tammy Scheffer, and Aubrey Johnson, among others.
Can you walk me through a typical day?
10:00am Jazz Theory Classes
11:00am Sectional Workshops (Rhythm Section/Melodic/etc.)
12:00pm Daily Private Lessons
12:30pm LUNCH + Jam Sessions
1:00pm Ensemble Rehearsals
3:00pm Guest Artist Master classes
4:00pm Regular Dismissal
7:00pm Optional evening jam/hang
Tuition
$716-$1,095/week, depending on the number of weeks enrolled. (click on the blue button at the bottom of this page for complete tuition details and dates)
What about housing?
New York Jazz Academy does not offer dormitory housing. Hotels in Manhattan tend to start at around $129/night, at a minimum. Search for "hotels near 10024″.
How do I apply?
Submit your online application. If you would like to be considered for a merit scholarship, be sure to include a web link to your performing. If you do not have any performances available on the web, you may mail a CD or DVD recording of your performance to the following address:

Javier Arau – NYJA
35-25 77th St. Suite A68
Jackson Heights, NY 11372

What is the application deadline?
As of August 2, we are still accepting applications for the 2015 NYJA Summer Jazz Intensives. Applications received after our priority placement deadline of March 31 are still being considered, space permitting.
Need More Info?
For much more detailed information on the NYJA Summer Jazz Intensives or the New York Jazz Academy school year programs click on this post about "What to Expect at the NYJA Summer Jazz Intensives". Also check out our media page for Summer Jazz Intensives videos and photos.
Other Summer Options
Did you know that NYJA offers evening and weekend ensembles and programs all summer, including a fully immersive 1-day mini-camp for adults and teens most Saturdays in July and August? Click here for program options.
Intensives Details and Registration Info
Our Sponsors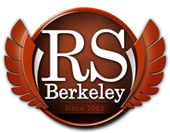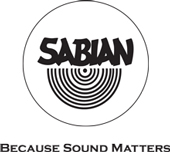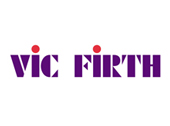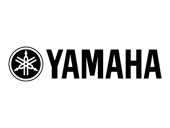 Seen Here!