By New York Jazz Academy
In News
Comments

Off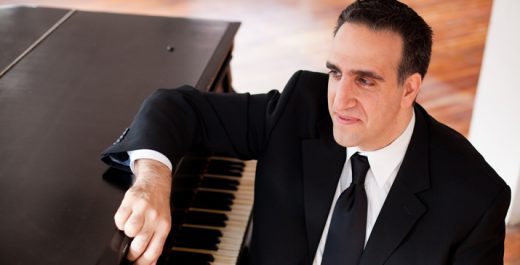 NYJA has just announced a brand-new program for 2017! Do you love to sing? Are you craving an environment that is made just for you, your vocal interests and goals? New York Jazz Academy® Vocal Jazz Intensives offer a completely immersive experience for vocalists to delve into jazz training for 2 full days. Based in part on the long-running NYJA Jazz Intensives model, the new NYJA Vocal Jazz Intensives provide an engaging atmosphere entirely designed specifically for vocalists. Being a singer encompasses a different art form than being an instrumentalist and we at NYJA celebrate that distinction.
The 2-day NYJA Vocal Jazz Intensives will launch in February 2017. Vocalists will learn about facets of vocal health and technique, jazz repertoire, jazz improvisation, the art of duo settings, and much more. Participants will leave the program with a significantly greater understanding of harmony, melody, and jazz styles.
When and where are the NYJA Vocal Jazz Intensives?
The NYJA Vocal Jazz Intensives will be held the weekend of February 11-12, 2017, Saturday-Sunday, 12pm-5:00pm, in midtown Manhattan, at Shetler Studios, 244 W. 54 St., New York, NY 10019.
Who teaches at the NYJA Vocal Jazz Intensives?
NYJA Vocal Jazz Intensives faculty includes jazz vocalist and core NYJA faculty member Yaala Ballin, celebrated vocal therapist Sophie Lair-Berreby, and jazz pianist Michael Kanan.
Can you walk me through a typical day?
12pm Vocal Technique
1:30pm Lunch Break
2pm Repertoire
3:20pm Break/Calisthenics
3:30pm Performance/Duo Settings
5pm End of Day
Is this program for me?
We welcome students of varying levels and interests. Feel free to contact us for a free and honest assessment.
Need More Info?
Click here for complete information on this program.
About the Faculty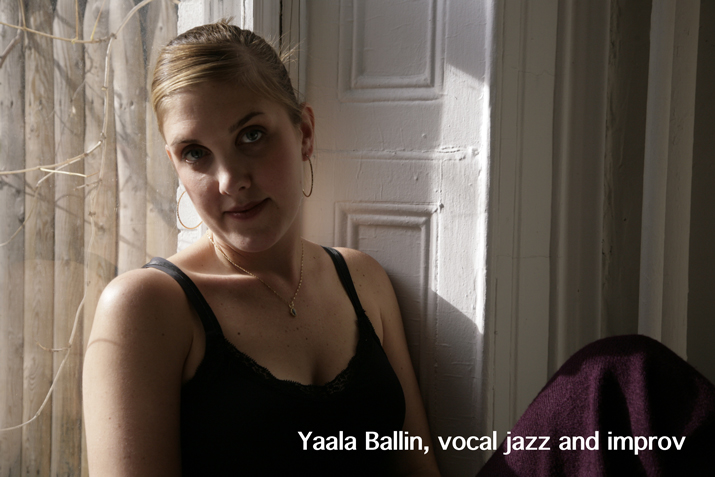 Vocalist Yaala Ballin has recorded 3 CDs – "Travelin' Alone" (Smalls Records), "On The Road" (Gallery Records), "Live Session" (Gut String Records) – and was recently featured on "The Music Of Duke Jordan" (Steeplechase Records) with the Chris Byars Septet. In addition to appearances in New York City (Smalls, Smoke, Birdland), she tours frequently in Europe and has been featured at festivals and concert series in the Middle East. Yaala was Vocal Jazz Instructor for the U.S. State Department program "Jazz Futures" (2008 – 2013), a six year cultural diplomacy program administered by the U.S. Embassy in Cyprus, and has conducted workshops for the State Department in Ukraine and Turkey. She has been on faculty at the City College of New York's Vocal Jazz Department and at the Center For Jazz Studies at Tel Aviv Conservatory (affiliated with the New School For Jazz and Contemporary Music in New York City), and regularly conducts master classes in the U.S. and internationally. Yaala studied vocal jazz with Sheila Jordan.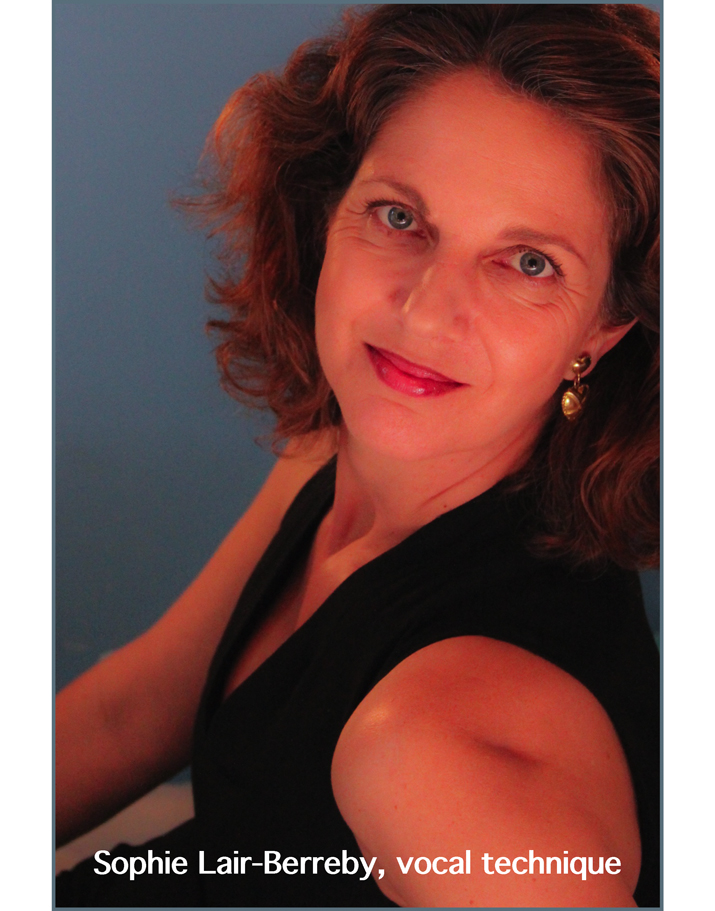 Sophie Lair-Berreby has 22 years of experience in the professional care of the voice. She has been working with singers of the international scene as well as with beginners in many cities. After training as an Orthophoniste in Lyon (France) under the celebrated Guy Cornut, she practiced in Paris for 11 years, at her own private practice as well as at Elizabeth Fresnel's Laboratoire de la Voix, along with collaborating with other leading laryngologists of Paris and Lyon as well as with le Choeur de l'Opéra de Paris et l'Atelier Lyrique de l'Opéra de Paris. She established her New York practice in 2008. Her clients include performers at l'Opéra de Paris, Salle Pleyel (Paris), the Berlin Philharmonic, Le Théâtre de la Monnaie (Brussels), the Gran Teatre del Liceu (Barcelone), the Theater an der Wien, the Opera City Concert Hall and the Hakuju Hall (Tokyo), the Metropolitan Opera, the New York City Opera, the Carnegie Hall, the Avery Fisher Hall, the Vivian Beaumont Theater, at Santa Fe Opera House, at the Glimmerglass Opera Festival, at the Opera Faber Festival (Portugal), and in jazz festivals and clubs (Nagoya Blue Note, Japan…) throughout the world. Her clients also include students from the Manhattan School of Music, from the Lindemann Young Artist Development Program at the Metropolitan Opera and from Poly Prep High School in Brooklyn.A singer herself, in France with le Choeur de l'Orchestre de Paris and in New York with the Dessoff Choirs, Sophie treats the entire artist — singing voice and speaking voice, performer and person — because all aspects are part of the instrument. Combining several approaches for a safe learning environment, she efficiently works with specific needs of each individual client. She tailors her vocal approach in order to maximize positive results. She also helps singers with French diction.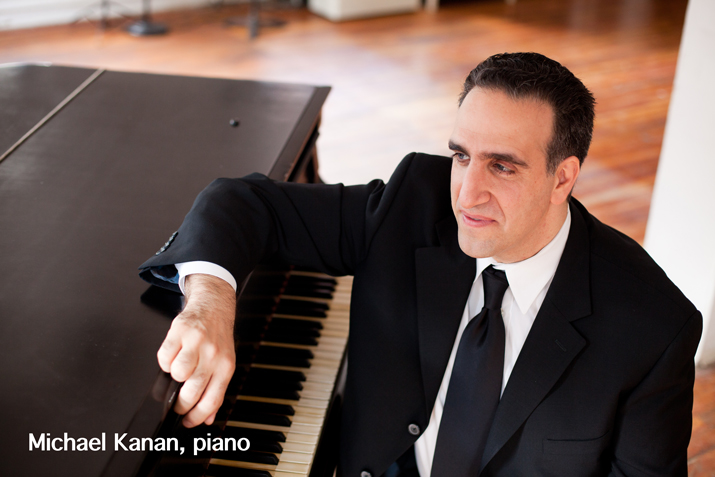 Michael Kanan hails from Boston, Massachusetts where he first began to play the piano at age 7. He started improvising at the keyboard early on, and by age 10 he was listening to jazz. His first instructor was pianist Harvey Diamond, a student of jazz innovator Lennie Tristano. During his years at Boston College, Michael had the opportunity to perform with several jazz greats including Tal Farlow, Lee Konitz, Al Cohn, and Alan Dawson. After graduating college and doing some freelance work around Boston, he moved to New York in 1991 to study with another Tristano student, the pianist Sal Mosca. He established himself in New York, playing and recording with Kurt Rosenwinkel, Mark Turner, and Jorge Rossy, among others. He also developed a growing reputation as a vocal accompanist. In 1996, he joined the band of legendary singer Jimmy Scott, touring the US, Europe, and Japan and recording 4 CDs. In 2001, Michael became the accompanist and arranger for one of today's most celebrated vocalists, Jane Monheit. With Ms. Monheit's group, he has toured all over the world, recorded several CDs and DVDs, and made many TV appearances, including The David Letterman Show and The Conan O'Brien Show. When not on the road with the Monheit band, Michael performs and records with his own groups. He has made two trio recordings for Barcelona's Fresh Sound New Talent label: "Convergence" and "The Gentleman Is A Dope", both featuring bassist Ben Street and drummer Tim Pleasant. He has also recorded a duet with his longtime collaborator, alto saxophonist Nat Su, entitled "Dreams And Reflections". He can be heard around New York with his trio featuring guitarist Greg Ruggiero and bassist Neal Miner.