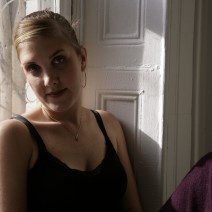 Listen to Yaala:
Neighborhood: Manhattan
Ages taught: ages 4-adult
Levels taught: beg-adv
Vocalist Yaala Ballin has recorded 3 CDs – "Travelin' Alone" (Smalls Records), "On The Road" (Gallery Records), "Live Session" (Gut String Records) – and was recently featured on "The Music Of Duke Jordan" (Steeplechase Records) with the Chris Byars Septet. In addition to appearances in New York City (Smalls, Smoke, Birdland), she tours frequently in Europe and has been featured at festivals and concert series in the Middle East. Yaala was Vocal Jazz Instructor for the U.S. State Department program "Jazz Futures" (2008 – 2013), a six year cultural diplomacy program administered by the U.S. Embassy in Cyprus, and has conducted workshops for the State Department in Ukraine and Turkey. She has been on faculty at the City College of New York's Vocal Jazz Department and at the Center For Jazz Studies at Tel Aviv Conservatory (affiliated with the New School For Jazz and Contemporary Music in New York City), and regularly conducts master classes in the U.S. and internationally. Yaala studied vocal jazz with Sheila Jordan.