By New York Jazz Academy
In News
Comments

Off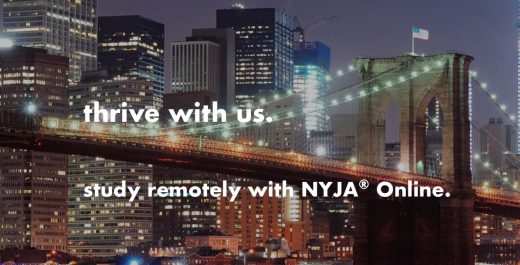 Watch the new 2020-2021 school year teaser trailer for NYJA® Online
We've been busy at New York Jazz Academy®, and we hope you're staying safe! Enjoy the new 2020-2021 teaser trailer for NYJA® Online. Keep practicing, and see you soon!
Stay Tuned for More Details!
In this time of social-distancing, we have seen a surge in interest in our online jazz courses, and our online offerings have tripled. The school year starts September 8th, and we are slated to open NYJA® Early Fall semester registration on August 11, with newly expanded course offerings, including options for remote-learners, band directors and their students, private teachers and students, and possible in-person alternatives for those in NYC. Keep checking our news and resources page for listings and announcements. We can seize a new opportunity for music development and beat this together!


Is NYJA® Right For You?
Are you wondering if New York Jazz Academy® is right for you? There's only so much you can learn by visiting a website, so feel free to contact us for an honest assessment. Also, feel free to read about other NYJA® musicians' stories and testimonials, and check out our post helping answer the question, "Is NYJA® Right For You?".