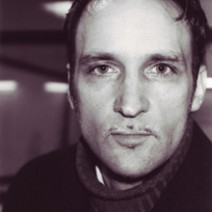 Listen to Sten:

Ed's Head
Neighborhood: Washington Heights, Manhattan (will travel)
Ages taught: ages 5-adult
Levels taught: beg-adv
Secondary instruments taught: electric bass, mandolin
Internationally acclaimed guitarist, composer and bandleader Sten Hostfalt apprenticed in traditional jazz orchestras led by Phil Wilson, Herb Pomeroy and George Russell. He appeared as a leader, composer and featured soloist on recordings initiated by Paul Bley and Gary Burton and studied composition and improvisation with Jimmy Giuffre and Joe Maneri. Sten was introduced to the international jazz scene in the mid '90s, alongside many of the new jazz generation's most prolific players, as an original member of Guillermo Klein's pioneering large ensemble. Since 1999, Sten has received numerous grants and awards for original projects and recordings, and he has been recognized by leading press as one of few guitarists worldwide to create and perform, with self-invented techniques for the standard 6-string, new original music beyond the equal tempered 12-tone system. Current work focuses on modern traditional jazz and original compositions based on standard jazz songs and forms. Since 2006, Sten has operated his own Manhattan based educational facility–the NYC Guitar Studio. Mr. Hostfalt is a veteran educator and former faculty member of one of the world's oldest music conservatories, The Royal College of Music in Stockholm. He has also served as a clinician at leading institutions in Argentina, Sweden and the U.S., including New England Conservatory, Berklee College Of Music and New World School of The Arts Miami, FL. For more about Sten, visit www.StenHostfalt.com.