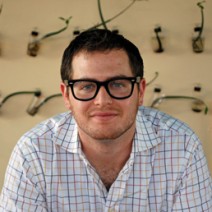 Listen to Michael:
"317 E. 32nd St."
Neighborhood: East Village, Manhattan (will travel)
Ages taught: ages 5-adult
Levels taught: beg-adv
"A vibrant young bassist/composer whose voice conveys a distinct musical vision, Michael Feinberg continues to bring fresh ideas to life with music that incorporates jazz, hip hop, and rock, as well as influences from his Middle Eastern and Eastern European heritage. Through the continuing school of experiences: performing, writing, arranging and leading multiple bands, Feinberg has proven that he is one of the rising jazz elite." – All About Jazz
Twenty-six year old bassist Michael Feinberg has been hailed as "a musical prodigy turned evil genius" (spinner.com). Since moving to New York in 2009, Feinberg is "quickly approaching giant status" (LA Weekly) through his work with a myriad of artists including Billy Hart, Lee Ritenour, Ari Hoenig, Melissa Aldana, Dayna Stephens, Run DMC, and Terreon Gully among others. Feinberg earned a BM from the University of Miami and a MM from NYU in jazz performance and composition. As a student Feinberg won several scholarships and awards including 2 student downbeat awards and 3 nominations in the international songwriting competition. Feinberg was also a resident of Betty Carter's Jazz Ahead which included performances at several festivals and a weeklong residency at the Kennedy Center. Feinberg has appeared on over 30 records including 5 of his own earning critical acclaim from the Wall st Journal, Downbeat, Bass Player Magazine, LA Times, Pop Matters, and Jazz Times. As an educator, Feinberg has conducted clinics at NYU, Emory, Belmont, U Miami, Nashville Jazz Workshop, University of Costa Rica, and the NYJA and has had dozens of successful students in his personal studio. For more about Michael, visit www.MichaelFeinbergMusic.com.