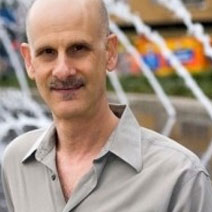 Neighborhoods: Midtown, Manhattan and Elmhurst, Queens
Ages taught: ages 10-adult
Levels taught: beg-adv
Secondary instruments taught: vibraphone
After studying Alexander Technique privately for some years, virtuoso jazz vibraphonist Mark Josefsberg decided to take the 1600 hour, 3 year training course to become a full time Nationally Certified Alexander Technique teacher. Mark has studied with some of the most experienced Alexander teachers from the United States, Israel and England, and he is ACAT and AmSAT Certified. In addition to his private teaching practice, with students from all walks of life, Mark has been on faculty at ACAT, training future Alexander Teachers. Some of Mark's private students have gone on to become certified teachers of the Technique. Mark has taught the Technique at Barnard/Columbia University's Physical Education department, and he is the AT teacher on staff at A.R.E. Holistic Health and Wellness Center in New York City. Mark also teaches the AT at the New York Spine Institute in Garden City, and at Step Into Stride Physical Therapy in Brooklyn and Manhattan. Mark is recommended by Beth Israel Hospital's Continuum for Health and Healing. Mark has written several articles regarding the Alexander Technique for Altmd.com, Wellsphere.com and alexandertechnique.com. For more about Mark, visit www.MarkJosefsberg.com.
Watch one of Mark's videos on the Alexander Technique here: