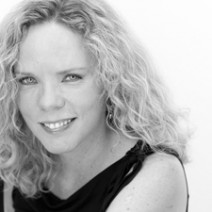 Listen to Laura:

Mambo Inn
Neighborhood: Tribeca, Manhattan (will travel)
Ages taught: age 10-adult
Levels taught: beg-adv
Secondary instruments taught: flute, clarinet
Saxophonist Laura Dreyer, a native of the San Francisco Bay Area, has been a dynamic member of the New York jazz scene for many years. She has not only leads her own group at countless New York jazz venues and international jazz festivals, but is also in great demand as a side-musician. Audiences have heard her in the bands of such diverse artists as Dom Salvador, Dr. Billy Taylor, Rufus Reid, Walter Bishop Jr., Mel Lewis, Robert Palmer, Nnenna Freelon, and saxophonist/author James McBride to name a few. She was an original member of the all-female Big band, Diva, where she played tenor and lead alto for six years, in addition to arranging and recording with the band. Laura attended the Berklee College of Music, and studied with noted music educators Andy McGee, Joe Viola, and John LaPorta. In addition, she studied privately with saxophone greats Joe Henderson and Joe Lovano, composers Lyle Mays and Jim McNeely and is a 3 time recipient of grants from The National Endowment for the Arts. For more about Laura Dreyer, visit www.myspace.com/lauradreyer.