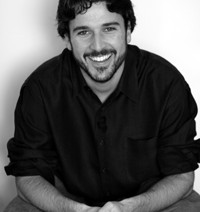 Listen to Jarrett:
Somebody Quietly
Neighborhood: Crown Heights, Brooklyn (will travel)
Ages taught: ages 4-adult
Levels taught: beg-adv
New York based pianist, composer, and educator Jarrett Cherner loves both music and teaching, and his professional life has always embraced them both. After completing his undergraduate work at Tufts University (B.S. in Mathematics, 2003, Summa Cum Laude, Phi Beta Kappa) and the New England Conservatory of Music (U.D. in Jazz Piano Performance, 2004), Jarrett moved to San Francisco where he quickly gained a reputation as "one of the most exciting young pianist-composers on the Bay Area scene" (San Jose Mercury News), as well as an in demand educator, teaching at the San Jose Summer Jazz Workshop, the Berkeley Jazzschool's Summer Youth Program, and maintaining a small private studio. Jarrett has toured throughout the U.S. as well as in South America, Canada, and Europe, both leading his own trio and working as a sideman. His debut album as a leader, Burgeoning (2005), earned him recognition from the ASCAP Young Jazz Composer Awards and critics alike. In 2008, Jarrett relocated to New York City where he's currently performing, teaching, and completing a graduate degree at the Manhattan School of Music. For more about Jarrett, visit www.JarrettCherner.com.