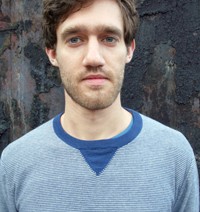 Listen to Jacob:

Overly Nice
Neighborhood: Brooklyn (will travel)
Ages taught: ages 8-adult
Levels taught: beg-adv
Secondary instruments taught: flute, clarinet
Saxophonist Jacob Teichroew is a musician and music journalist based in New York City. A versatile performer, Jacob holds a degree a degree in classical saxophone performance, and regularly performs jazz, improvisation, pop, and various Latin music styles. He received the Jimmy Heath Excellence in Jazz scholarship from Queens College, where he earned a Master's degree in jazz performance under the tutelage of Antonio Hart and Michael Mossman. He has received awards from Downbeat Magazine, and was one of four finalists in the 2006 NASA Young Jazz Artist national competition. As a music educator through the Third Street Music School, Song of Songs Music School, YoungVoices/BigSounds, and Music Crossing Borders, Jacob has achieved great success in guiding students of all ages through musical growth and development. Jacob has published articles for Jazz.com, works as a freelance promotional biographer, and is currently the jazz editor at about.com (jazz.about.com). There he writes CD and concert reviews, posts music news, and conducts interviews with leading figures in the jazz world. For more about Jacob, visit www.JacobTeichroew.com.