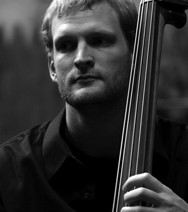 Listen to Doug:
Running Late
Neighborhood: South Slope, Brooklyn (will travel)
Ages taught: ages 8-adult
Levels taught: beg-adv
Bassist Doug Drewes has been featured on several recordings, including albums by jazz guitarist Oren Neiman, Queens hip-hop artists Too Deep and Dj Buffalo, piano rock band Hugo, and NYC based hip-hop artists DXA. Doug has also performed throughout the U.S. with Greg Hopkins, the Oren Neiman Quintet, David White Quintet, Lady Luck and the Suicide Kings, Damien Pacheco Quartet, Dirty City Power, Coleman and Leigh, Tristen Gaspadarek, Hugo, Doug Kwartler, and the United States Air Force Band of Liberty Big Band. Three of his compositions are slated to be featured on the forthcoming Drewes Brothers album, a quintet co-led by Doug and his brother, Scott Drewes, along with a newly self-composed album featuring saxophonist John Liotta and drummer Nick DeGregorio . A former faculty member at Camp Encore/Coda, Doug currently teaches private bass lessons from his home in New York. Mr. Drewes received his Bachelor of music degree at the SUNY Purchase. He has studied bass with Dennis Irwin, Todd Coolman, Mark Helias, and Scott Colley. For more about Doug, visit www.DougDrewes.com.