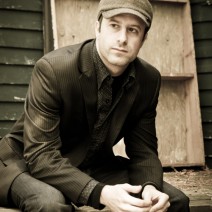 Listen to Dan:
Neighborhood: Brooklyn (will travel)
Ages taught: ages 4-adult
Levels taught: beg-adv
Dan Cray hails from Chicago, IL and graduated from Northwestern University in 1999 with degrees in European history and jazz piano. He was a finalist for both the 2004 American Pianists Association Cole Porter Fellowship and the 2003 Montreux Jazz Festival Solo Piano Competition, and has performed around the world in many diverse and creative settings with a variety of vocalists and instrumentalists including Ellington band alumnus Eddie Johnson, Billy Drummond, Bobby Broom, Dayna Stephens, Joe Martin, George Fludas, Avishai Cohen, Peter Epstein, Mark Ferber, and Geof Bradfield.
For 12 years he led the Dan Cray Trio with good friends bassist Clark Sommers and drummer Greg Wyser-Pratte. The Trio's music has been featured twice on the hit television show Gossip Girl, and they were personally selected by Michael Keaton to provide music for his directorial debut, The Merry Gentleman. The Trio performed at the Chicago and Idlewild Jazz Festivals and at venues around the country including the 75th anniversary celebration at Baker's Keyboard Lounge in Detroit. Together the group released four albums: Who Cares (2001), No One (Blujazz 2003), Save Us (Blujazz 2005), and the live recording Over Here Over Heard (Crawdad 2008). Their last two studio albums spent over 10 weeks on the National and College Jazz Charts, while Chicago's NPR station WBEZ named each among the year's best in 2003 and 2005, respectively.
In the fall of 2009, Cray moved to Brooklyn, NY to continue pursuing his career while working on a Master's degree at New York University. During this time, he was appointed adjunct professor at NYU, teaching jazz, classical and pop in private and group settings. After graduating in May of 2011, Dan recorded his fifth album Meridies, consisting of mostly original works and featuring saxophonist Noah Preminger, drummer Mark Ferber and bassist Clark Sommers. It was released on Origin Records in March 2012, and was awarded four stars and inclusion on the best of 2012 list by Downbeat Magazine. Dan spent the 2013-14 school year in Reno, Nevada working as a lecturer in jazz piano at the University of Nevada. He's currently back living in Brooklyn and working on a new record featuring saxophonist Dayna Stephens to be released in 2016.