By New York Jazz Academy
In News
Comments

Off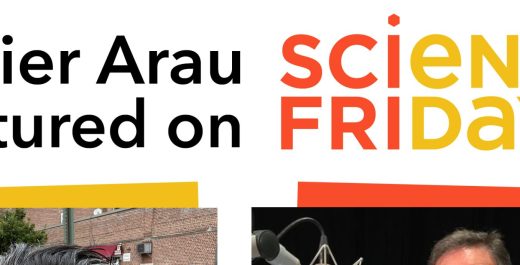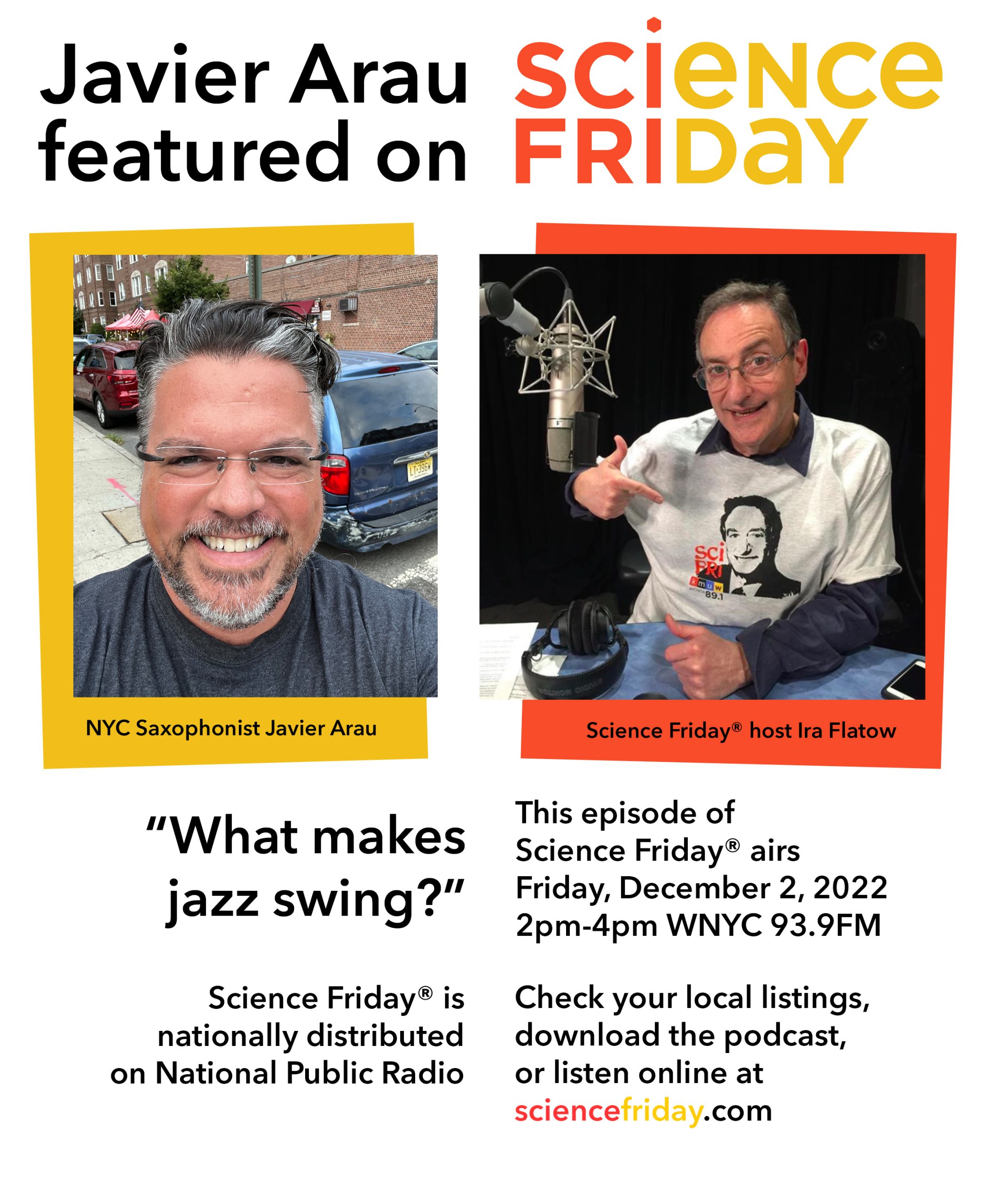 NYJA® Founder Javier Arau on NPR's SCIENCE FRIDAY®!
BIG WEEK! NYJA® Founder and Director Javier Arau will be a guest on NPR's Science Friday, discussing the science behind swing music with host Ira Flatow and German scientist Theo Geisel. Listen locally on WNYC (FM 93.9) this Friday, December 2 from 2pm-4pm ET or online. Download the podcast here.
Interested in Learning More about SWING?
New York Jazz Academy® Winter Semester 2023 begins on January 2, and registration is now open! Feel free to download a PDF of our semester at-a-glance, or read for more information. The entire New York Jazz Academy® 2022-2023 School Calendar is also available online here. Winter Semester runs January 2-Feburary 26, 2023.
Online Options Available
Online options are still available for students who would like to study remotely. Click to learn about NYJA® Online programs.
How To Register
Click here to browse in-person and online program options and begin registration.
(Click to enlarge schedule below)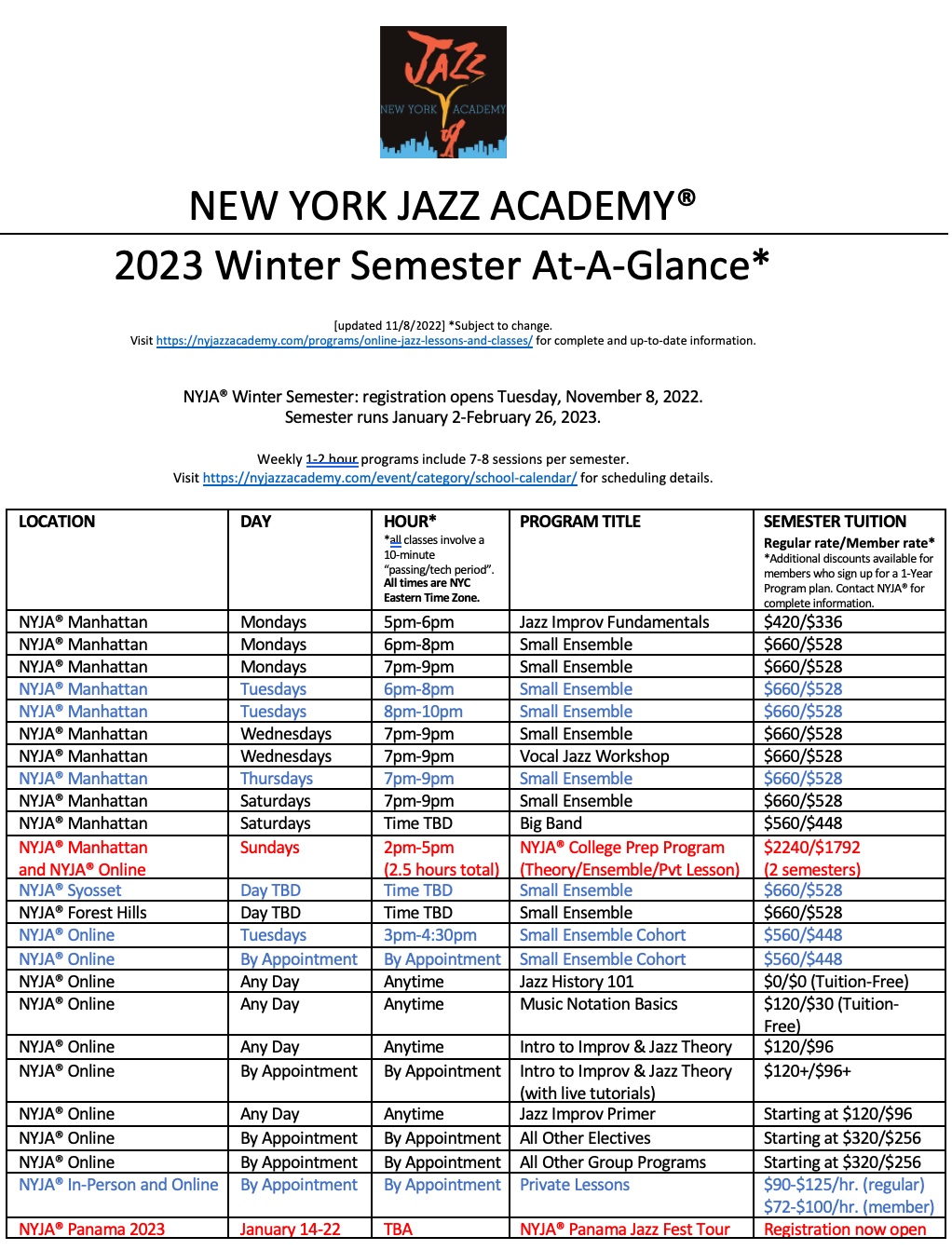 In-Person Photos/Video
s (July 2022)
Is NYJA® Right For You?
Are you wondering if New York Jazz Academy® is right for you? There's only so much you can learn by visiting a website, so feel free to contact us for an honest assessment. Also, feel free to read about other NYJA® musicians' stories and testimonials, and check out our post helping answer the question, "Is NYJA® Right For You?".