By New York Jazz Academy
Comments

Off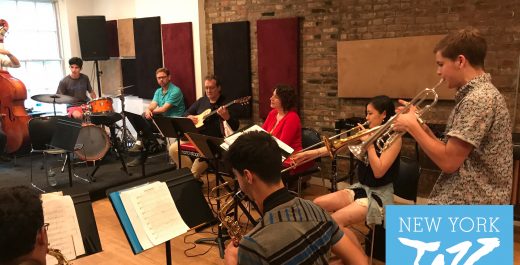 Be a "fly on the wall" and check out this 1min30sec video highlighting moments from a couple weeks of summer 2019. We are going for nine weeks strong this summer, with space still available in week 8 (August 19-23) and our final week 9 (August 26-30). Visit https://www.nyjazzacademy.com/programs/summer-jazz-intensives/ for complete information.
Can't start until September? Early Fall Semester is also open for registration
New York Jazz Academy® Early Fall Semester 2019 begins on September 3, and registration is now open! Feel free to download a PDF of our semester at-a-glance, or read for more information. The entire New York Jazz Academy® 2019-2020 School Calendar is also available online here. NYJA® Early Fall Semester registration opens Tuesday, July 30, 2019. Early Fall Semester runs September 3-October 28, 2019.

How To Register
Click here to browse program options and begin registration.

(Click to enlarge schedule below)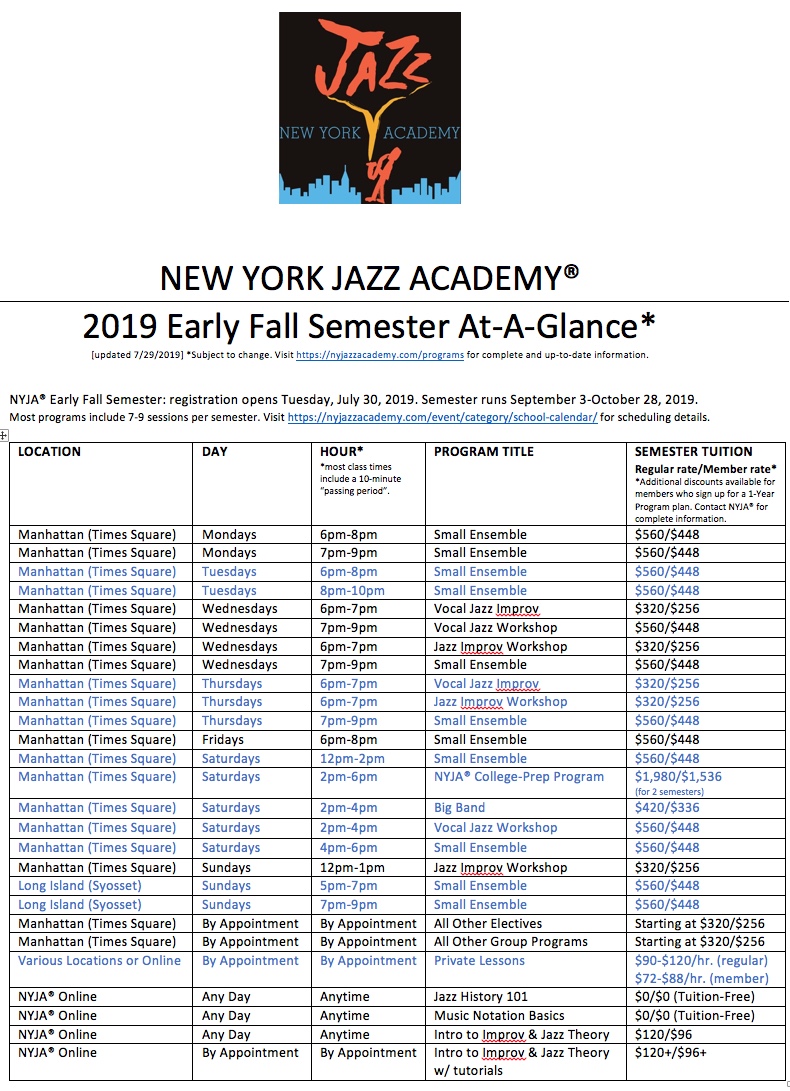 Is NYJA® Right For You?
Are you wondering if New York Jazz Academy® is right for you? There's only so much you can learn by visiting a website, so feel free to contact us for an honest assessment. Also, feel free to read about other NYJA® musicians' stories and testimonials, and check out our post helping answer the question, "Is NYJA® Right For You?".