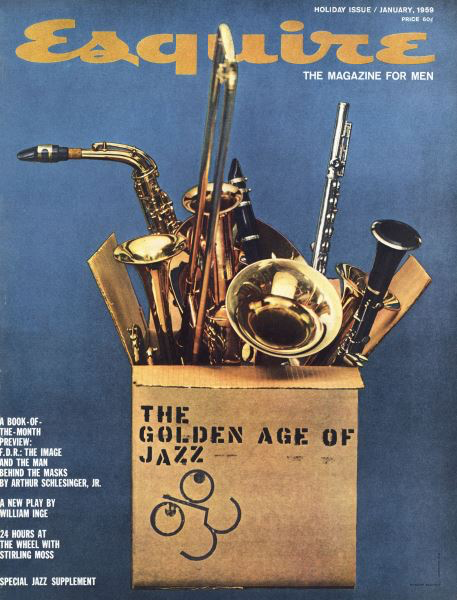 Take a look back at the greatest year in jazz

1959. What some call the greatest year in jazz. 60 years later, take a look back at what made it great:

Five seminal albums, each influencing music in a singular way, impacting jazz in such a way that we are still seeing their influence in jazz today. Take a listen below!:

Miles Davis Kind of Blue modal jazz
John Coltrane Giant Steps modern/chromatic jazz (3-tonic system)
The Dave Brubeck Quartet Time Out odd-meter rhythm
Ornette Coleman The Shape of Jazz to Come free jazz
Charles Mingus Mingus Ah Um modern/free jazz

Miles Davis, "Kind of Blue"


John Coltrane, "Giant Steps"


The Dave Brubeck Quartet, "Time Out"


Ornette Coleman, "The Shape of Jazz to Come"


Charles Mingus, "Mingus Ah Um"


Want to learn more about jazz history? Register for our tuition-free Jazz History 101 class via NYJA® Online for more curated listening through jazz eras.

Is NEW YORK JAZZ ACADEMY® Right For You?

We think so! But feel free to read more, and let's figure this out together. Over the years, New York Jazz Academy® has evolved into one of the most diverse musical communities in the world. You still may be wondering how or if you might fit in to what NYJA has to offer. Feel free to browse the types of musicians we tend to see below. NYJA® comprises over 1,000 musicians of all kinds, from 35+ states, and 70+ countries. Our growth and success is due in part because of the community our participants have built. The environment here, among teachers and all musicians, is entirely inclusive, inspired, engaging, productive, fun, and immensely rewarding. Egos are checked at the door, and we help each musician focus on next steps in the process of learning and developing as artists. Musicians include vocalists and instrumentalists, hobbyists and professionals, young and old. We think you'll find your place here. If you are still not sure, please feel welcome to reach out and ask for an assessment. We are happy to help. Also, feel free to read about other NYJA musicians' stories and testimonials.

How To Register
Click here to browse program options and begin registration.