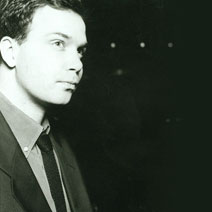 Listen to Sean:
Countdown
Neighborhood: Park Slope, Brooklyn (will travel)
Ages taught: ages 4-adult
Levels taught: beg-adv
"If you took the names of Brad Mehldau, Larry Goldings or Joey Calderazzo, [Sean Wayland] is a player of the same high caliber." – All About Jazz
Pianist Sean Wayland Sean Wayland was born in Sydney, Australia, and currently resides in New York. He is well known and respected for his prolific writing, and unique harmony and rhythm. He has had 20 years experience as a teacher of all ages and styles of piano, including early elementary through college age students and adults. Sean studied jazz at the Sydney Conservatorium of Music in 1992 and 1993. He also has a Masters degree in contemporary music performance from the Australian Institute of Music . While at the Conservatorium he received the Jack Chrostowski piano award. In 1993 he was a finalist in the National Jazz Piano Awards at the Wangaratta Festival. In 1999 Sean received a grant from the Australia Council to study jazz piano in New York which helped him to relocate there. Sean has worked with a number of internationally renowned musicians including Madeliene Peyroux, Keith Carlock, Tim Lefebvre, Adam Rogers Tim Miller, Ingrid Jensen, Jon Gordon, Dave Smith, Dan Pratt, Ike Sturm, Matt Geraghty, The Dangit-Bobbys, Moses Patrou, Cornell Dupree, Jesse Harris, and Sheryl Bailey. Sean has released over 14 critically acclaimed CDs, and he has performed in many countries including U.S.A, China, Japan, England, Germany , Hong Kong and New Zealand under his own name. In 2004, with his trio, Sean made the first instructional jazz DVD produced in China by foreigners. He has appeared on numerous other jazz releases including albums by David Binney, Elana Stone, Tim Hopkins, Banana, John Mackie and Nick McBride and Luca Benedetti. Sean's compositions and arrangements have been recorded by James Muller, Lily Dior, The Jazzgroove Mothership Orchestra, Matt McMahon, etc. For more about Sean, visit www.SeanWayland.com.